Pure Water Distiller
Explore our line of Pure Water Distillers, handcrafted with 304 stainless steel, proudly made in the USA. Get the Pure Water Brand 15 Year Limited Warranty with Free Shipping in the continental USA and the Lowest Price Guaranteed!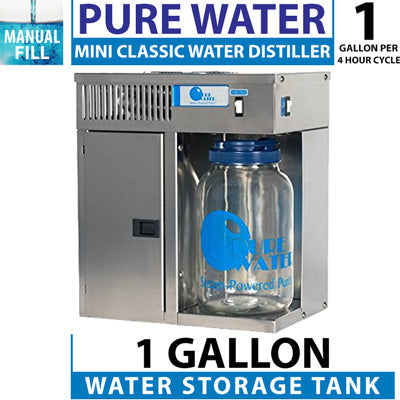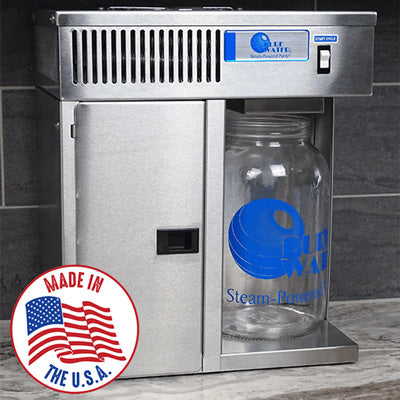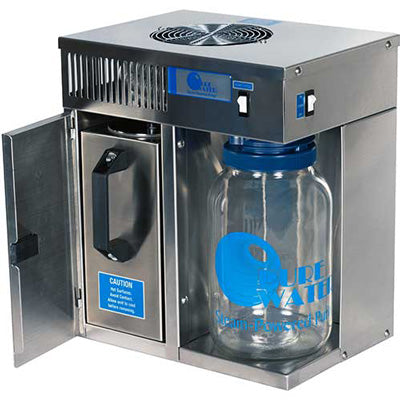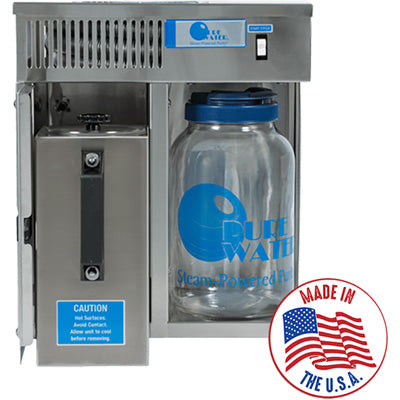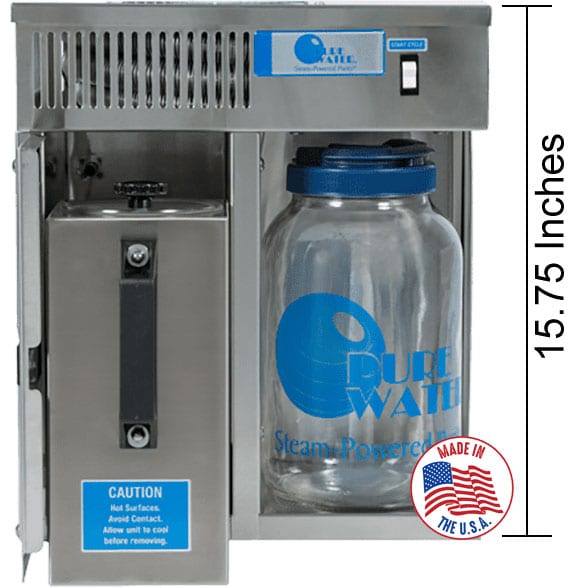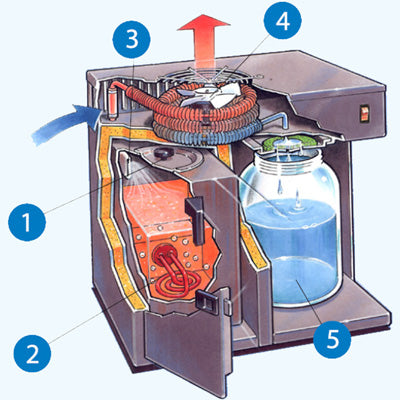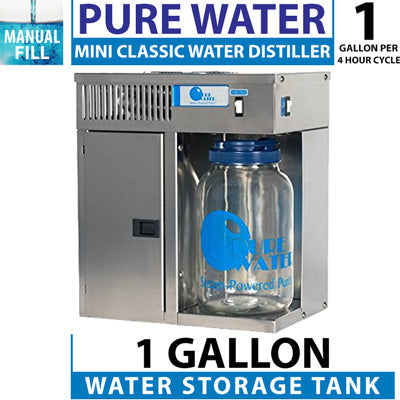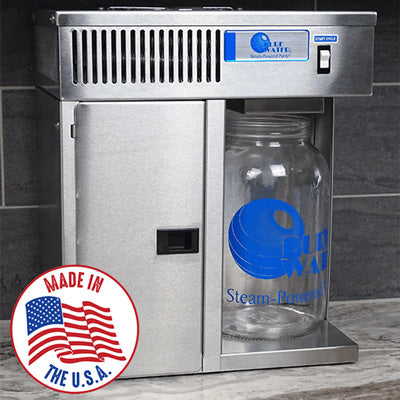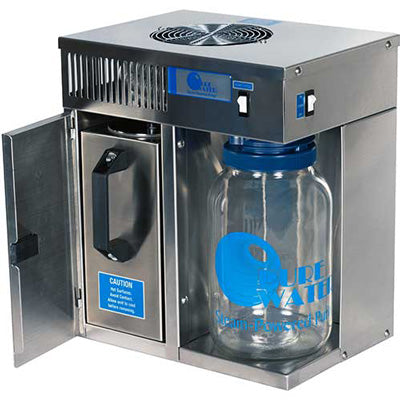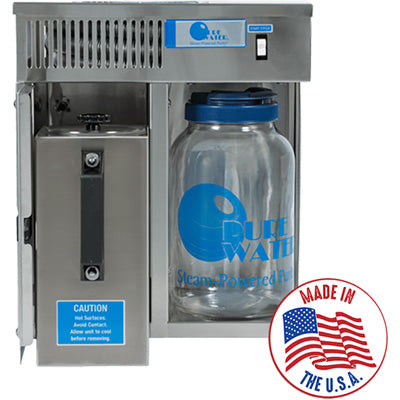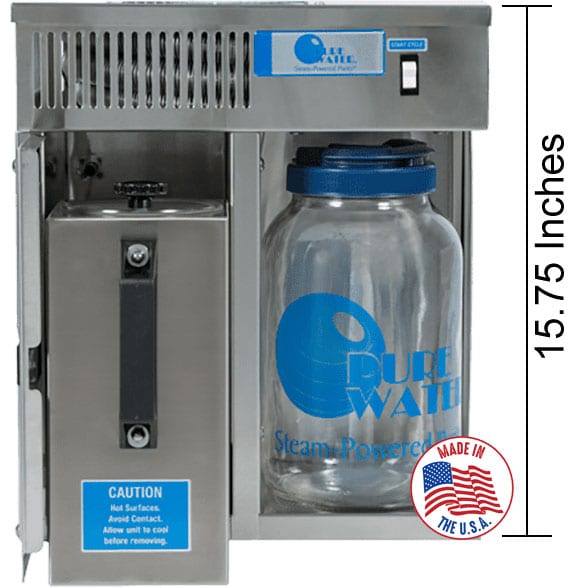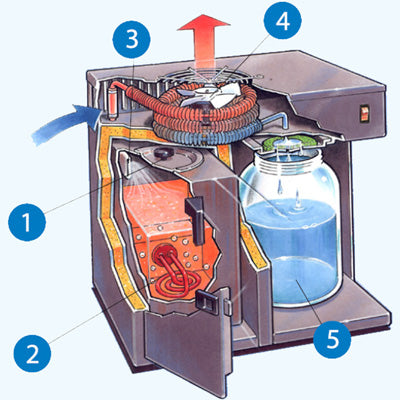 Pure Water Mini Classic CT 120v Countertop Water Distiller
The Pure Water Mini Classic CT Countertop Water Distiller is a compact, easy to use manual fill distiller that produces high-purity, great-tasting distilled water. No installation required. Requires no water line hookup! Proudly Made in the USA of 304 stainless steel with a 15 Year Limited Warranty!
Produces 1 gallons of distilled water every 4 hours with 1 gallon storage

15 Year Limited Warranty (longest warranty in the industry)

Compact 304 Stainless Steel Manual-Fill Water Distiller
View Product Details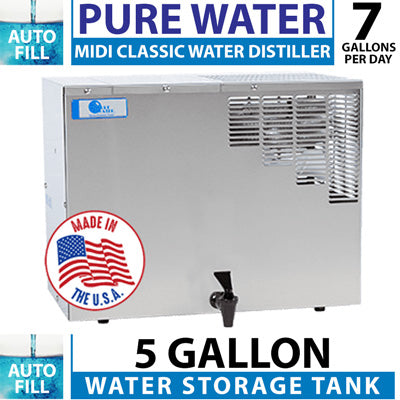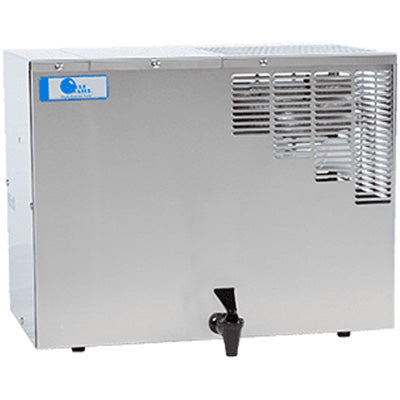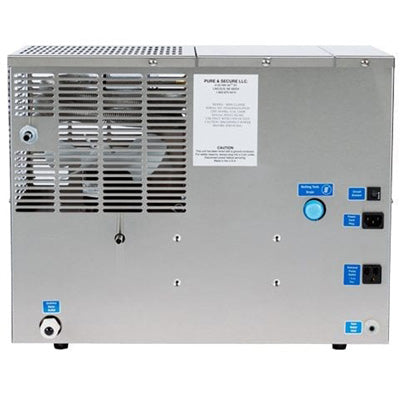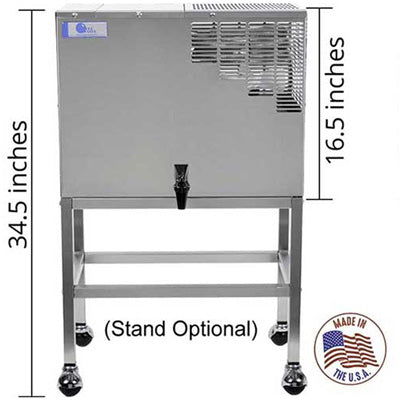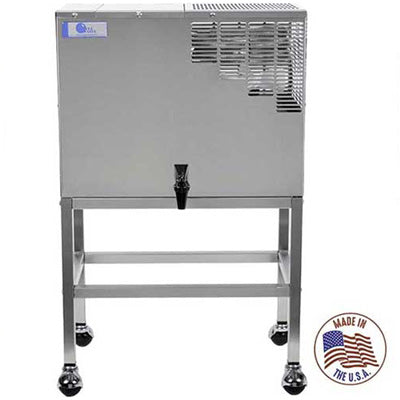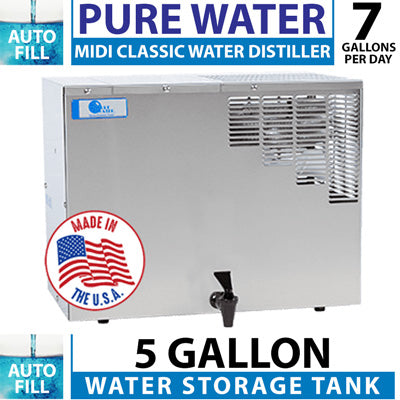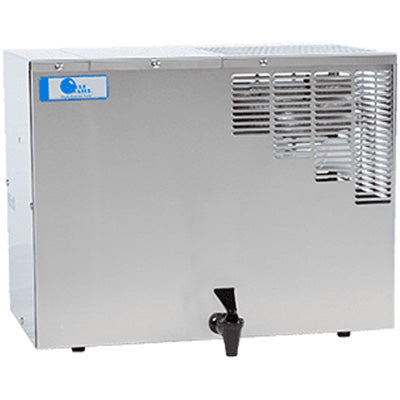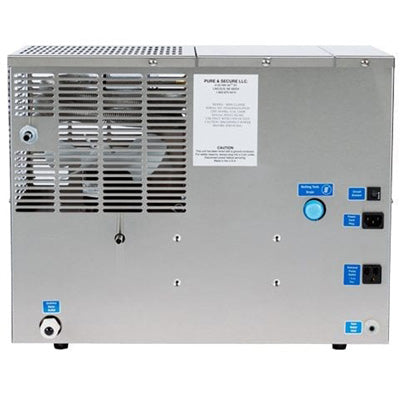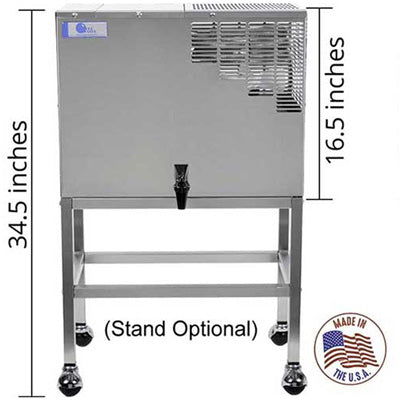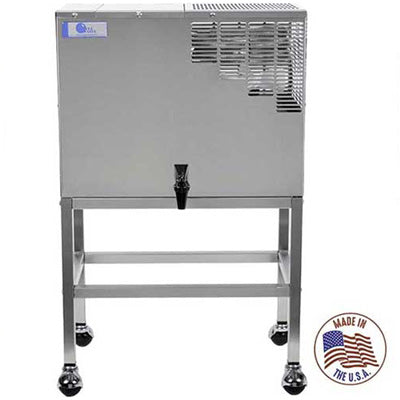 Pure Water Midi Classic Automatic Water Distiller
The Pure Water Midi Classic Automatic Water Distiller can produce up to 7 gallons of distilled water daily, has a 5-gallon storage tank, and has the longest warranty in the industry. The Midi Classic is proudly made in the USA with 304-grade stainless steel.
Produces 7 gallons distilled water daily with 5 gallon storage tank

15 Year Limited Warranty (longest warranty in the industry)

Optional stand available for Free Standing Water Distiller setup
View Product Details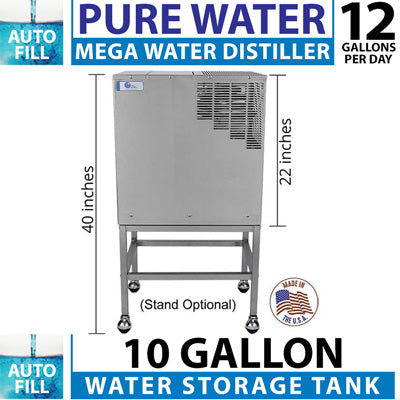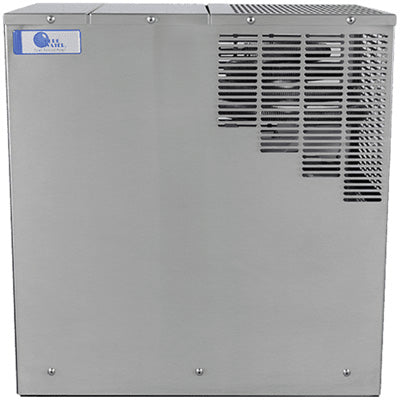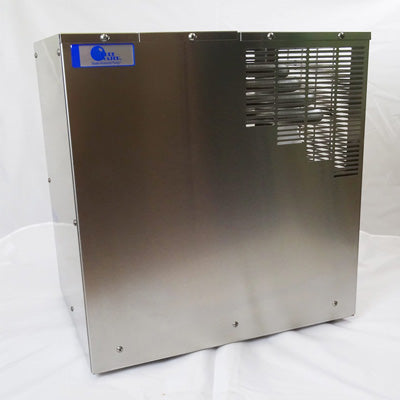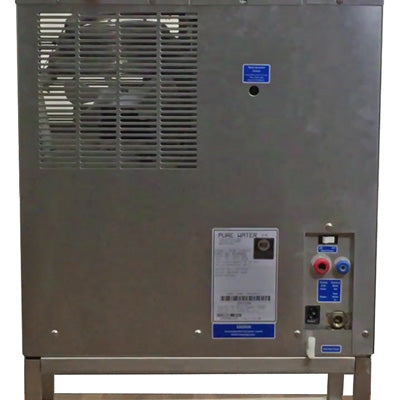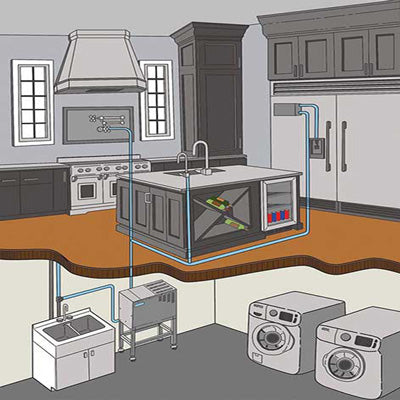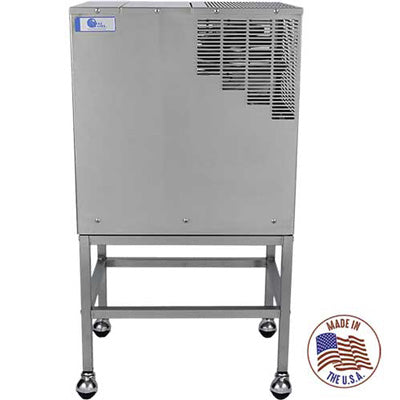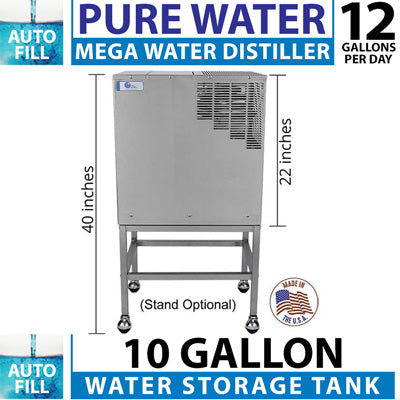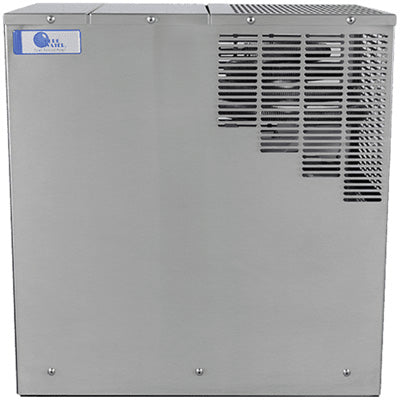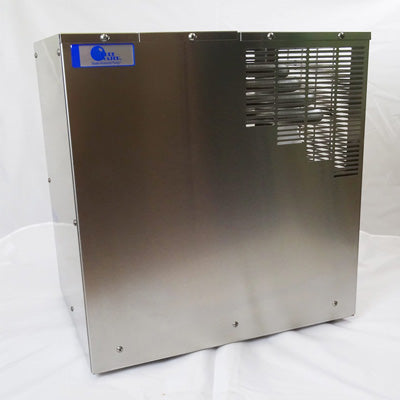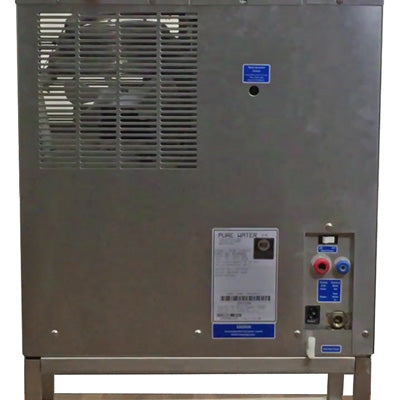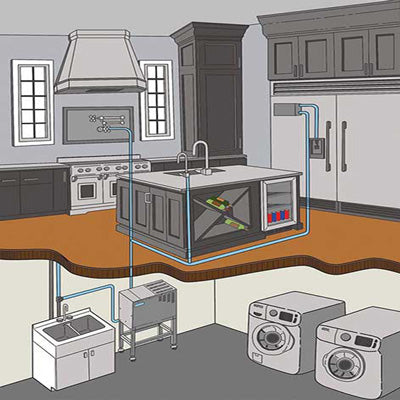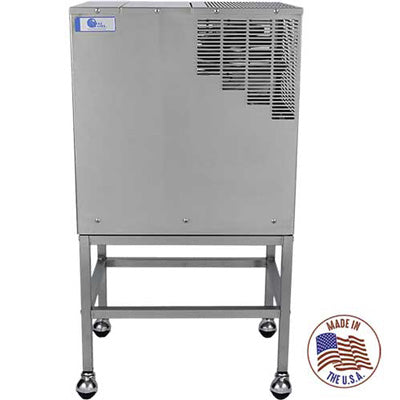 Pure Water Mega Classic Automatic Water Distiller
The Mega Classic is the best water distiller on the market, with the longest warranty in the industry. This automatic water distiller produces up to 12 gallons of distilled water daily and has a 10-gallon storage tank, built-in pump, and self-draining feature that makes maintenance a breeze. The Mega Classic is proudly made in the USA with 304-grade stainless steel.
Produces 12 gallons distilled water daily with 10 gallon storage tank

Built-in 1.4 GPM pumping system and faucet

Automatically keeps boiling chamber clean with Auto-Drain
View Product Details
WHAT DOES A PURE WATER DISTILLER MACHINE REMOVE?
MINERALS & SEDIMENT

VIRUS

BACTERIA & BIOFILM

CHLORINE
TOXIC CHEMCIALS

TOXIC METALS (LEAD)

PARASITES

POISONS (ARSENIC & MERCURY)
RADIOACTIVE PARTICLES

PESTICIDES

PHARMACEUTICALS

ORGANICS & MORE (

SEE CHART BELOW FOR COMPLETE LIST

)
WATER DISTILLATION IS RECOMMENDED BY:
Stove Top Water Distiller
With our stove top water distillers, you can make distilled water right from home on your kitchen's electric or gas stove top.
Compact & Portable Water Distiller
Our portable water distillers are lightweight and compact, so it's easy to make distilled water on the go, hassle-free.
Off Grid Survival Water Distiller
As long as you have a heat source and our survival water distiller, you can guarantee safe, pure water when you're off-grid.
Backpacking & Camping Water Distiller
With their small size and weight, our camping water distillers are perfect for camping or backpacking. Easy to carry, use, and store, it's the ideal water distiller for someone on the go.
Salt Water Distiller
Our saltwater distillers can create clean, drinkable water from any source, including ocean water! Completely removes salt along with viruses, parasites, bacteria, and more.
Outdoor Water Distiller
Whether you are camping, backpacking, or in a survival situation, clean water is a necessity. Our outdoor water distillers are durable and compact and can be used anywhere.
Solar Powered Water Distiller
Our Gravi Stil solar water distiller has a 100% solar-powered and fully automatic pump system, so you never have to worry about running out of purified water off-grid.
Wood Stove & Campfire Water Distiller
If you can boil water, you can make distilled water with our non-electric water distiller. Use any heat source available, including wood stoves or campfires.
Lowest Price Guarantee + Free Shipping
PROUDLY MADE IN USA

All of our Pure Water Distillers are hand-crafted in Lincoln, Nebraska, USA. Made by our family-owned business for over 45 years with high-quality stainless steel, our distillers surpass EPA, FEMA, Red Cross, and CDC safety guidelines.
HOW DOES A PUREWATER DISTILLER WORK?
Tap water fills the water distiller boiling chamber.

The tap water is heated to a boil and turned to steam, leaving all contaminants in the boiling chamber including all the hard minerals.

The steam or water vapor passses into the condensing coil.

The steam is cooled by the fan and condensed back into water.

The distilled water is run through a carbon filter and collected in the stainless steel water storage tank
The Pure water distiller automatically keeps the tank full so you always have 5 or 10 of distilled water ready to use (depending on the size of your tank). The manual fill Pure Water distillers collect in a 1 gallon stainless steel or glass storage container.
PURE WATER BRAND DISTILLERS REMOVE:
Arsenic

Bacterium

Cadium

Calcium

Chemicals

Chloride

Chlorine

Cryptosporidium (Crypto)

Detergents

Fluorides

Fungi


Giardia

Herbicides

Lead

Magnesium

Mercury

Nitrates
Parasites

Pesticides

Petroleum (Oil, Gasoline)

Pharmaceuticals

Phosphates

Organics


Poisons

Protozoa

Radon

Sediment & Minerals

Sodium (Salt)

Sulfates

Toxic Heavy Metals

Toxins

Volatile Organic Compounds

Viruses

and more
* It is virtually impossible to create 100% pure water with no contaminates whatsoever, but Pure Water Distillers with our steam distillation, dual voc gas vents and carbon filter system creates 99.9% pure water. The highest quality water distillers should include this 3-phase purification method. That is why Doctors, Dentists, Surgeons, Veterinarians, U.S. Armed Forces, U.S. Embassies, Universities, Organic & All-Natural Product Manufacturers and Fortune 500 companies have trusted "Pure Water Distilled Water" for 46 years!
PURE WATER BRAND MEETS THE FOLLOWING STANDARDS:
MADE IN USA
High quality USA made distiller with dependable track record.
COMMERCIAL GRADE QUALITY
Commercial grade quality in every part of the distiller
304 GRADE STAINLESS STEEL
This ensures the highest quality stainless steel for durability.
2 YEAR WARRANTY ON ELECTRONICS
The 2 year warranty covers all of the electrical components of ths distiller system.
15 YEAR WARRANTY ON STAINLESS STEEL
The longest lasting 15 year warranty on stainless steel of any distiller brand.
LAST UP TO 30 YEARS +
The distiller should last up to 30 years with minimal maintenance.
PRODUCE 99.9% PURE DISTILLED WATER
Steam distillation + voc gas vent + carbon filter system for purest water.
ENERGY EFFICIENT & ECO-FRIENDLY
Engineered to save energy and operate at maximum efficiency.
EASY TO SETUP & INSTALLATION
The distiller system should be simple and easy to install for everyone.
EASY TO CLEAN & MAINTAIN
Simple and easy to clean and maintain for maximize lifespan.
how to make distilled water without electricity?
MANUFACTURERS RECOMMEND DISTILLED WATER
The reason why most manufacturers recommend distilled water for autoclave use is because distilled water is so pure. Your number one goal as you take care of your customers and patients is to keep them healthy and safe. This requires dedication and a commitment to keep all of your equipment sanitized and disinfected. A Durastill Water Distiller purifies your source water (usually tap water) by heating it to the boiling point. This boiling water will kill any virus, bacteria, parasites along with many other biological contaminants. As the steam rises it leaves behind all of the hard water minerals and sediment. Then the Volatile Organic Compounds are removed. The steam is then cooled and condensed back into liquid. The distilled water passes through a carbon filter and is then deposited into the stainless steel water storage tank. This Durastill 3-Phase purification method gives you 99.9% pure water free of virus, bacteria and minerals. This clean and mineral free distilled water is perfect to use in your autoclave because it leaves no residue and extends the life of your autoclave machine. The cleaner your autoclave is, the longer it will last and the more efficient it will operate!
TAP WATER CAN DAMAGE YOUR EXPENSIVE EQUIPMENT
You certainly do not want to use tap water in your autoclave. There are over 80,000 chemicals found it tap water, not to mention virus, bacteria, heavy metals and other toxins and poisons. Just the hard water minerals and sediment alone can damage your autoclave because these minerals stick to everything. Ever noticed a ring around your bathroom sink or tub, that's the mineral buildup and it is almost impossible to remove once it has set in. These salts, minerals and sediment are what damage appliances such as irons, humidifiers, CPAP machines and autoclaves. They clog everything up and eventually render appliances useless. Instead of dealing with damage to your equipment it's better to just use distilled water from the beginning and avoid this unnecessary expense and stress!
FILTERED WATER IS NOT GOOD ENOUGH
Most people correlate "filtered water" with water being clean and pure, but they don't realize that there are many levels of purity. As mentioned in the chart above there are several types of filtration systems:
Sediment Filters

Carbon Filters

Deionization

Reverse Osmosis

Durastill Water Distillers (3-Phase Water Purification = Steam Distillation + VOC vent + Post Carbon Filter)
Even the closest filtered water called "Reverse Osmosis" can still leave arsenic, bacteria, chlorine, cryptosporidium, fluorides, lead, nitrates, organics and virus in your water. Distilled Water is in a completely different league as far as purification goes. Distilled water is trusted by Dentists, Doctors, Veterinarians, Tattoo Artists, Nail Salons, Beauty Salons, and Laboratories!