CHOOSE THE PERFECT WATER DISTILLER FOR YOU
Water Distillation is recommended by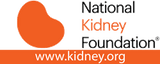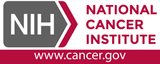 commercial grade water distiller - BEST SELLERS
---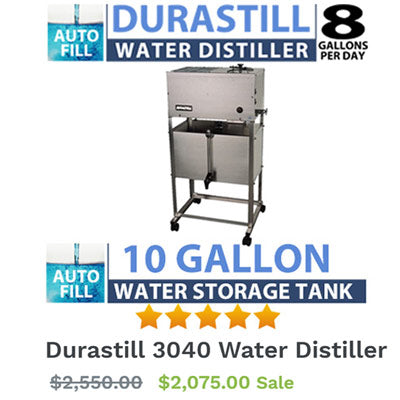 Durastill 3040 Home Water Distiller - Distilled Water Machine & Maker
The Durastill 3040 distillation system is our most popular distilled water machine for home use. Stop worrying about distilled water shortages and hauling heavy water jugs from the grocery store. Imagine the peace of mind you and your family will feel with a distilled water maker to give you an unlimited supply of pure and clean distilled water in your home! This automatic distillation system produces 8 gallons per day and stores 10 gallons.  MADE IN THE USA, 1-Year Warranty, Industrial Grade Stainless Steel, Industry Leader for 46 Years!
PRODUCT DETAILS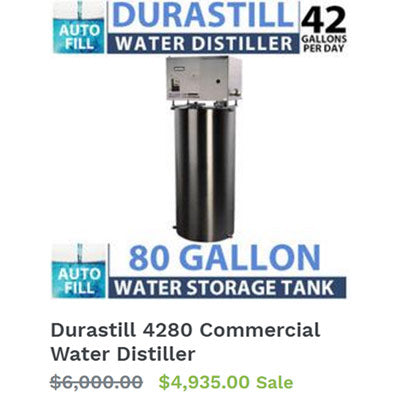 Durastill 4280 Commercial Water Distiller Made in USA
Produces 42 gallons per day and stores 80 gallons. This high capacity automatic distillation system meets the toughest industrial demands and has been the 46 year industry leading commercial grade water distiller in the United States! Commercial water distillation equipment made in the USA. The best distilled water machine for business, or industrial use where you need high output and large capacity.
PRODUCT DETAILS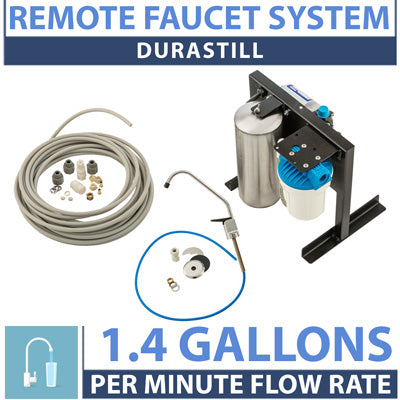 Durastill Remote Faucet System
NEVER HAUL WATER AGAIN! The Durastill Remote Faucet System is our most popular accessory for our Durastill commercial distilled water systems. Enjoy the convenience of having distilled water sent to anywhere you want in your home...your sink, fridge water dispenser, ice maker and more! 
PRODUCT DETAILS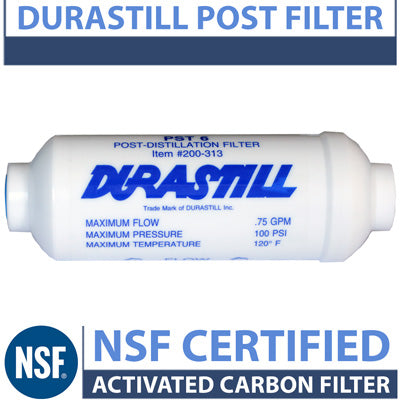 Durastill Post Filter
It's engineered specifically for Durastill Water Distillers and Made in the USA. This "NSF Certified" activated carbon filter gives your distilled water a polished taste and removes VOC, TDS, and more. You should replace your post filter every 6 months.
PRODUCT DETAILS
DURASTILL WATER DISTILLER REVIEW - CUSTOMER Reviews
I totally enjoy my Durastill water distiller! Absolutely love always having pure fresh water. This is as pure as it gets. USA made, easy to put together, looks great, space efficient, on wheels to move wherever needed, easy to clean, only wish I had known about it before. I expect this beautifully made machine to make fresh water for me and my family for many years to come.
Also want to say thank you to Brandon. Brandon answered all my questions with the enthusiasm of someone that believes in the health benefits of the distiller and with joy and pride for the quality of the product he sells. Brandon made sure I got quick delivery and quickly followed up with any questions by personal email. I am a very happy customer!

Katie K. ★★★★★
The best investment I have made in my health! Amazing automatic distillation system for my home! Made in USA water distiller. I love the peace of mind knowing that my family has 25 gallons of distilled water on hand all the time. You never know when you are going to have an emergency. For example: Our town had ecoli in the water and all of our neighbors were sick, we didn't even know what was going on until we went to church and found out everyone was sick because we were drinking our distilled water. We were happy to invite our friends over to get some 100% pure drinking water from our distilled water maker. I love that I bought a high-quality industrial water distiller made in USA that will last my family for years!

Emily F. ★★★★★
I purchased a Durastill water distiller last year and I can't say enough how much I love this distiller, it was the best investment ever! The taste of the water is so clean and pure without out any chemicals or stale taste that I can never go back to tap or bottle again. Brandon with Rocky Mountain water distillers provided me with such valuable information that I knew I was making the right choice with my Durastill purchase. I recently lost my home in the Campfire in California and did not waste any time in replacing the one I lost with another. These Durastill water distillers are so well made that when we returned to our property after the fire everything was incinerated and the only thing recognizable was my durastill, without a doubt a great product and well made as advertised. I would refer anyone interested in buying a water distiller to contact Brandon with Rocky Mountain water distillers. Awesome customer service, and great product! 

Maggie H. ★★★★★
benefits of distilled water
What does an industrial water distiller remove from your water?
Our Durastill Water Distillers remove:
- Viruses

- Bacteria

- Parasites

- Toxic Heavy Metals (like Lead)

- Poisons (like Arsenic & Mercury)

- Prescription Drugs

- Radioactive Particles (like Radon)

- Nitrates

- Pesticides

- Petroleum (Oil)

- Over 80,000 Chemicals (including Chlorine & Fluoride)
For more information click here to watch "The Shocking Truth About Distilled Water" VIDEO.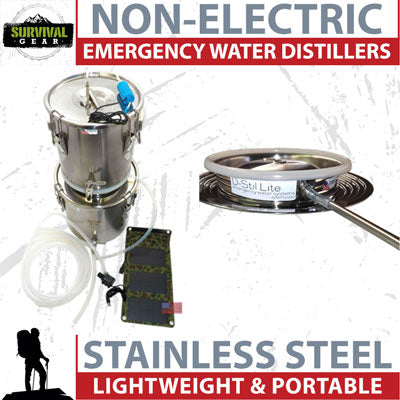 NEW NON-ELECTRIC SURVIVAL WATER DISTILLERS (IN-STOCK)
How do you make pure distilled water when the power is out? Our new stainless steel non-electic surivial water distillers are the perfect solution to this problem. If you can boil water you can make distilled water. Make an unlimited supply of distilled water with practically any heat source!
SHOP NON-ELECTRIC WATER DISTILLERS
Rocky Mountain Water Distillers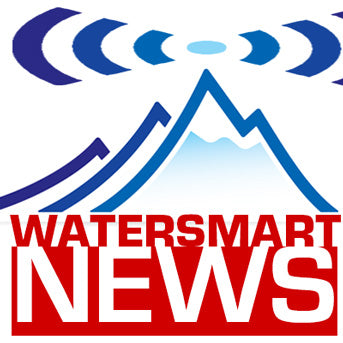 WaterSmart NEWS Blog
Protecting Families Saving Lives. Are you and your family protected? Get news, education, and more from the WaterSmart Blog! Plus learn how to upgrade your health with product reviews, delicious recipes, and lifestyle improvements!  
READ THE BLOG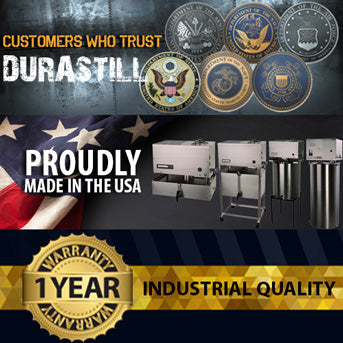 Durastill Water Distillers Made in the USA
For 46 years the U.S. Military, U.S State Department, U.S. Embassies, Doctors, Dentists, Fortune 500 companies and thousands of families have trusted their lives with Durastill Water Distillers. Proudly Made in the USA, 1 Year Warranty. Learn more about our industrial distilled water machine quality!
DURASTILL WARRANTY